Meet our Podiatrists
We have a great team of Podiatrists at Advanced Podiatry. Call us today to experience the care and attention from our experienced, friendly team.
Paul Townsend
Paul Townsend graduated from the University of UCE, Birmingham UK with honours. He was one of the founding partners of Advanced Podiatry in 2004 and has worked in the Northern Area for the last 23 years. Paul has a special interest in sports and soft tissue injuries as well as general podiatry care. Paul is also a qualified workcover accredited massage therapist. His other interests include football, running and spending time with his three boys.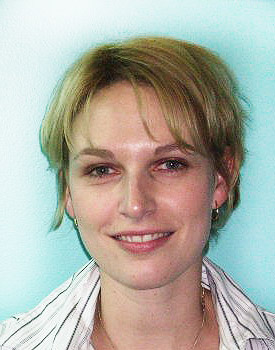 Natalie Hillen
Natalie Hillen graduated from the University of South Australia in 2004 and has been with the Advanced Podiatry team since this time. She has also worked in the public sector since graduating and has developed an interest in diabetes management. Her other areas of interest include paediatrics and sports podiatry.
Nina Nguyen
Nina Nguyen has worked with the Advanced Podiatry team since 2007, having graduated from the University of South Australia and gaining her Bachelor of Podiatry degree. She currently works at our branches located at Northcare Salisbury, Salisbury Family Care, Florey Health Care and Malvern Medical Centre. She is happy to see all patients for general foot care including diabetic needs, arthritis needs and patients with sporting needs as well as children. Her interests include hockey, dance, Pilates and hiking.
Jared Bourke
Jared Bourke has been a podiatrist in the North Eastern area of Adelaide for the past 10 years and has a particular interest in the high risk foot, diabetes and musculoskeletal foot and ankle pathologies.  He has a thorough knowledge of foot function and associated pathologies.  Jared also works at the Modbury Hospital in the High Risk Wounds clinic and the Orthopaedic Foot and Ankle Clinic.  His clinical knowledge from these clinics is invaluable in the private clinical setting.  Jared enjoys an active lifestyle involving tennis, volleyball, water skiing and hiking.
Adam Staruchowicz
Adam Staruchowicz graduated from the University of South Australia in 2010. His areas of interest range from sports podiatry to minimising complications in clients with chronic disease. Adam is a keen football and cricket fan. Apart from sports Adam is always looking to catch up with friends in his spare time.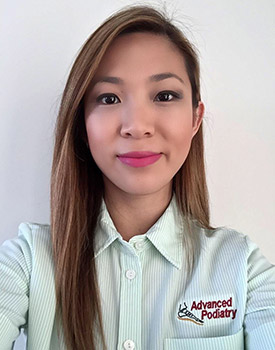 Dung Le
Dung Le graduated from the University of South Australia with her Bachelor of Podiatry degree in 2010. Her Podiatric experience includes dealing with both low and high risk feet, wound care management, diabetes assessments and maintaining general foot health through preventative and palliative care. In her spare time she enjoys hiking and travelling.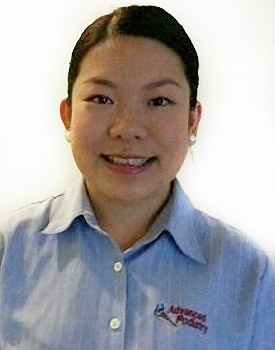 Lan Le
Lan Le completed her Bachelor of Podiatry at the University of South Australia in 2012. Her interests include sports podiatry, diabetes foot care and general podiatry. Lan enjoys theatre, travelling and basketball.
Contact Us
CLICK HERE to contact any of our Podiatry Clinics, or complete the following. We will respond just as quickly as possible